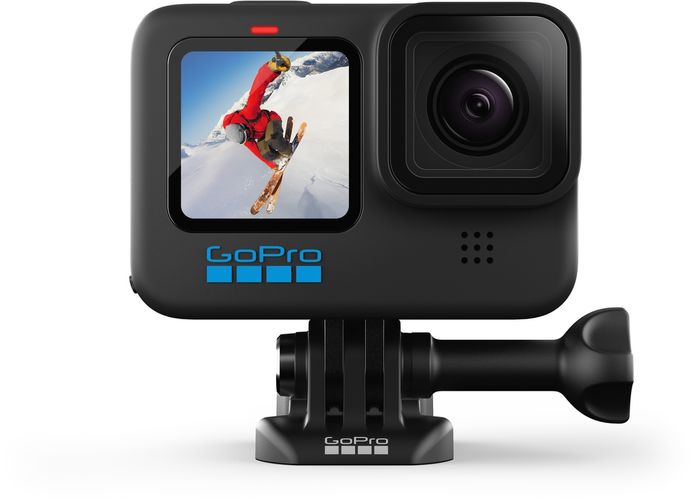 The new GoPro camera is not an upgrade
reconsiderAlso this fall, GoPro will launch a new action camera, for example for mountain biking or surfing. But what is really new?
New fall, a new GoPro action camera. Although new? Compared to its predecessor, there is only one significant difference in terms of hardware; New faster processor. The body, battery and even the image sensor are identical to last year's camera. Does such a new chip make a big difference? The answer is yes and no, according to our tests.
The main question, of course, is whether the extra computing power of the GP2 processor makes the HERO10 a better camera in practice. The answer is yes, but there isn't much of a difference between the old and the new variant.
You can read the full version of this review at Adjusters.
Nice slow motion
The maximum photo and video resolutions – despite using the same image sensor – are slightly higher than those of the HERO9. In addition, for video, the maximum frame rate is doubled at many resolutions, resulting in better slow-motion images. Shooting crisp 2.7k videos at 240 fps can slow you down eight times without losing the smoothness of the picture. This results in stunning slow motion images.
Higher resolution electronic image stabilization is also available thanks to a faster processor, although this is limited in practice. Image stabilization only works moderately when it is darker. Anyone who hopes to capture stunning, steady action shots at night will be disappointed with the HERO10.
No obvious difference
If we compare videos shot with HERO9 and HERO10, using the same settings for both, there is usually very little or no difference. Image sharpness and color reproduction cannot be distinguished with the same settings.
A real plus in our opinion is the new Natural Color Mode. This profile presents a natural looking image where the contrast is not much involved. It is a beautiful off camera Profile for those who want natural photos.
Cheaper with subscription
Over the past year, GoPro has done everything it can to win over as many customers as possible with its subscription service, which has a strange effect on the price of the camera. The suggested retail price of HERO10 is $ 530, but on the manufacturer's site you can buy it $ 100 less with a subscription.
So where is the benefit? This is because the subscription automatically renews after one year, after which you pay 50 euros per year for the service. However, you are free to unsubscribe at the start of the first "free" year, so you are not limited to that.
conclusion
HERO10 Black is an evolution of last year's HERO9 Black. The most important achievement is the new, faster processor. The differences with HERO9 Black are so limited that it is not easy to upgrade. If you're in the market for a new high-end action camera, then HERO10 is clearly the best option right now.
HERO10 is in our opinion the best GoPro action camera, but what about the competition? Sadly, this was not heard last year. Everything indicates that DJI will announce a new action camera next week to succeed Osmo Action. When this camera is available, we will test it and compare it of course with the HERO10 Black.
Watch our technical videos below:
Free and unlimited access to Showbytes? And it can!
Log in or create an account and don't miss any of the stars.