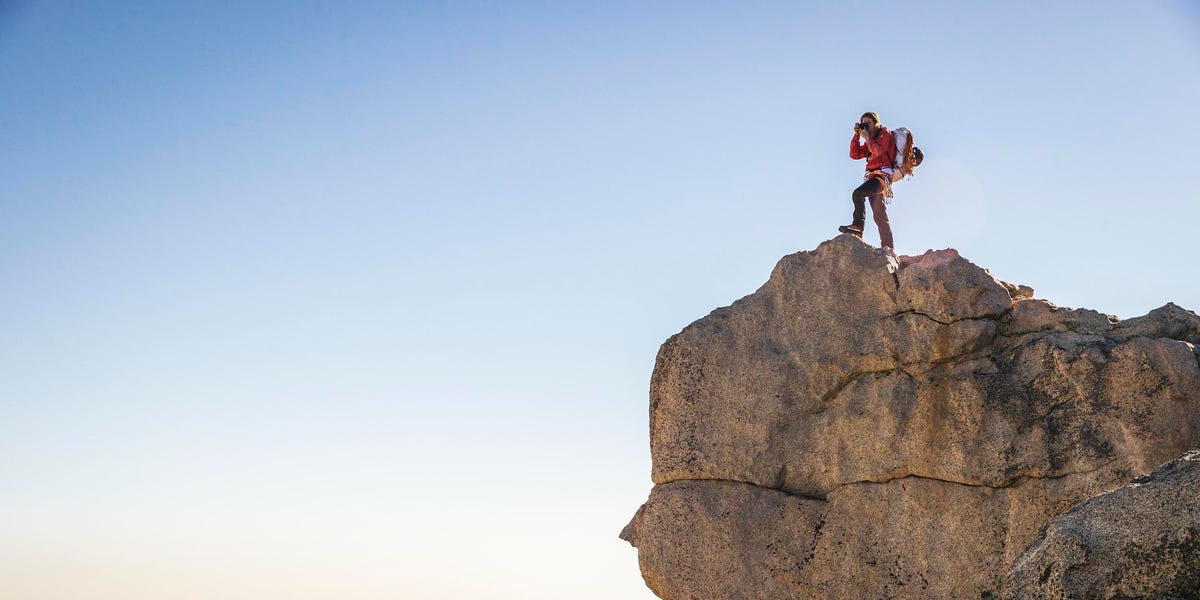 Photographer Cory Richards on Watches, Adventure and more
Explorer, photographer, climber, adventurer, brand ambassador … Cory Richards is the very embodiment of "multi-hyphen". Having climbed Mount Everest many times – once without supplemental oxygen – it's no surprise that he brings infectious energy to any space he inhabit, talks about his upbringing, his travels. or watchmaking.
In 2019, we covered a special watch prototype that Vacheron Constantin made for Richards, which he wore on an Everest expedition. We have been waiting for two years for the house to launch a production model of the said watch, which, to our great pleasure, has just done. We had the chance to sit down with Richards for a few minutes to discuss his passions, his relationship with Vacheron and his plans for the future.
Cory richards
On what came first – photography or rock climbing …
1.
"Rock climbing really came first… I was going on this expedition and borrowed my mom's camera. I was flying in the Ruth Gorge in the Alaska Range … I had no idea at the time I was taking pictures out the window as I married these things naturally. So photography absolutely came second – rock climbing came first. But then I think they became one and the same. "
On the relationship between watches and exploration …
2.
"I learned more about the connective tissue between watchmaking and exploration as I developed through it. I have always had a fascination with watches and time. Both loves were there, then they kind of got married later. "
On his relationship with Vacheron Constantin, and exploration watches …
3.
"Our initial relationship started before (the Overseas Dual Time Everest) – it was largely based on the photography and writing that I was doing. That. And then we absolutely talked about the functionality, the weight factors, of how it could withstand temperature and pressure differences – all of that. We even talked about the type of oil that is used to resist freezing. All of this informed how the watch was ultimately turned off. "
On the double overseas time …
4.
"Dual Time, for me, is useful but it is also meaningful in the sense that you can see and understand that there is a whole other life that you are living. And that little piece of the face (of the watch) is your bond with everyone and everything else you do. And it's a reminder that you should 'push' as ​​far as you can, but come home. We're going hard in our goals – that's the big dial that guides us – but then there is that little balance, remember all the rest of your life. "
On a new book he's working on …
5.
"It's really a mental health memory that's balanced by the life I've led – so there's adventure, there's escalation – but it's a lot more about developing our brain and how it evolves in our trajectory. So as much as it will be fun for the people following the adventure, it's supposed to be a lot more meaningful and transcendent because it puts all of that in the context of what's going on. in the brain and how it moves us around the world. It's a balance between the outer landscape and the inner landscape, and how we navigate the two. "
LEARN MORE
This content is created and maintained by a third party, and uploaded to this page to help users provide their email addresses. You may be able to find more information about this and other similar content on piano.io