Nextbase 320XR Dash Cam: Specifications
Field of view: 140° forward and backward
Resolution: 1080p front and rear
GPS: No
Display: 2.5 inch screen
The Nextbase 320XR dash cam targets the dual dash cam market and launches an impressive salvo that includes 1080p front and rear cameras. The trade-off is that you won't find all the bells and whistles that you might normally find in Nextbase's mid-range cameras.
Nextbase 320XR dash cam review: Price and availability
The Nextbase is available for the bargain price of $149.99, which undercuts many rivals in its class offering similar packages. It's an absolute steal for a branded dual camera system.
Nextbase 320XR Dash Cam Review: Design and Features
The 320XR's front unit carries over the familiar Nextbase compact camera design, but is slightly smaller than the 522 and 622, his big brothers. This particular model features a sleek, all-black aesthetic that blends in seamlessly with your windshield.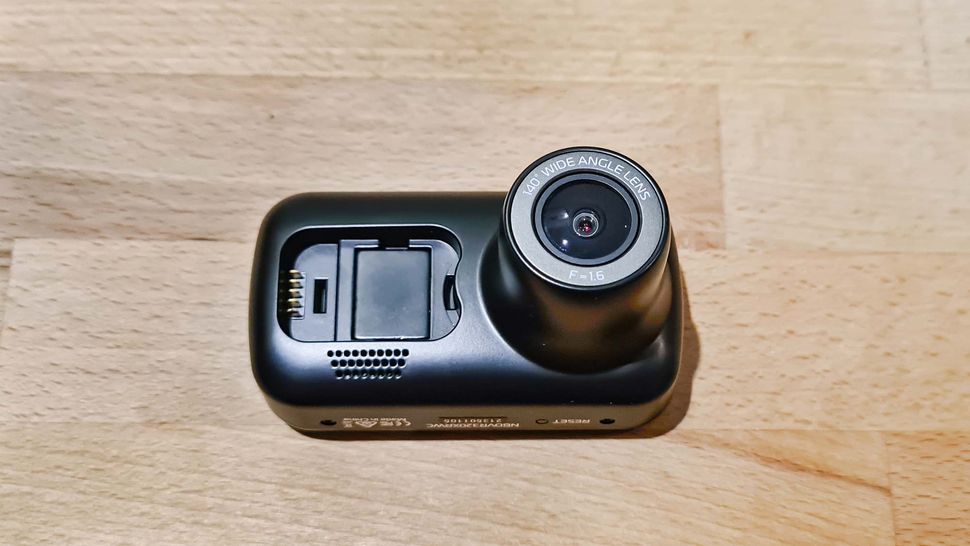 Like its predecessors, the 320 features a chunky lens housing that features a 140-degree wide-angle lens. To the rear is a series of function buttons, all logically laid out and each feeling reassuringly solid when pressed.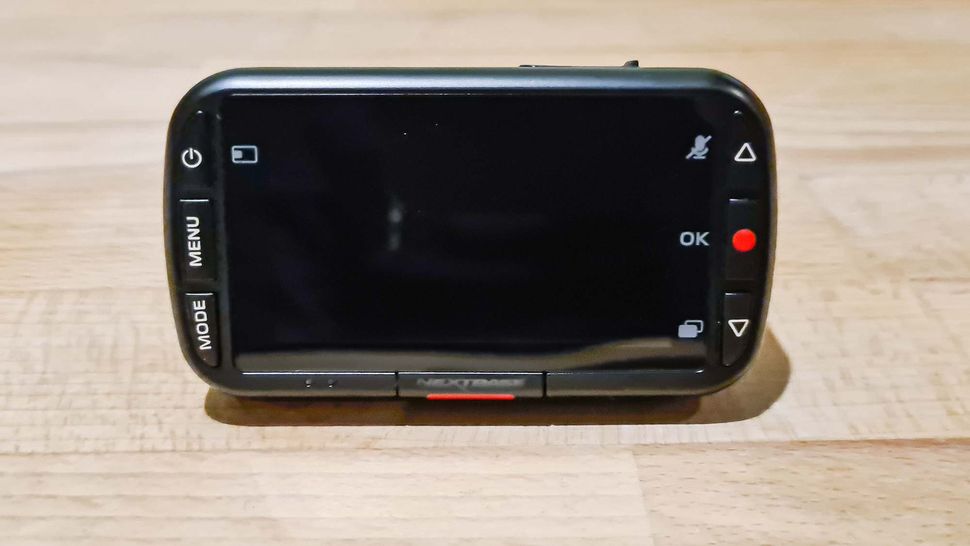 In terms of features, the 320 represents a slight devolution from the 322, its older, more established variant – SOS, Wi-Fi and emergency GPS systems are gone. What the 320XR has is 1080p recording (as does its rear camera) and a G-sensor that automatically protects footage from overwriting when it detects a collision.
There is also a smart parking mode. This means that when the engine is off, the device shuts down and hibernates for up to a week using its internal battery, while its G-sensor sensitivity is increased. If it detects an incident, the device boots up and starts recording again. It's a smart system that works even when I've pushed my vehicle slightly, largely eliminating the need for the camera to be hard-wired into the car's power supply.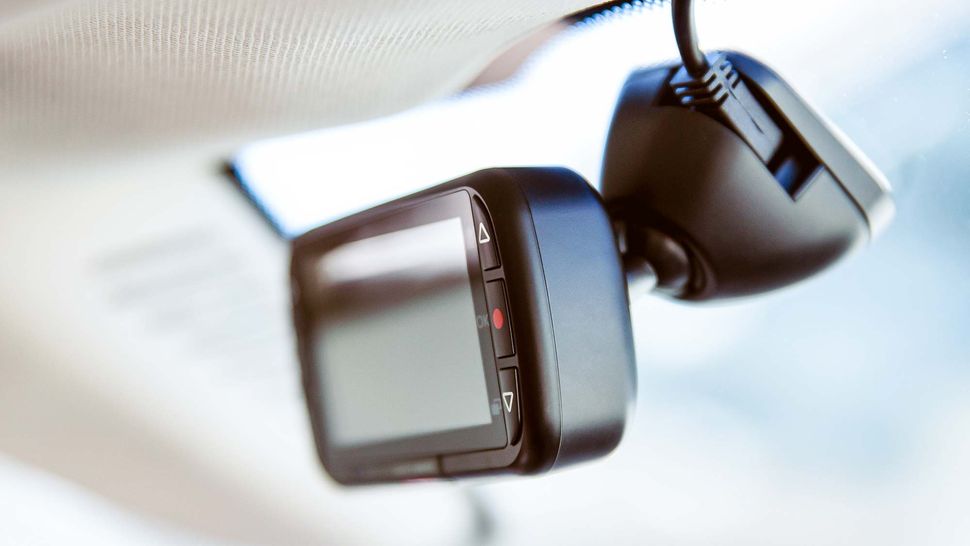 However, that's all you get in terms of features – no touchscreen, voice control or advanced connectivity options.
Nextbase 320XR dash cam review: Setup
Stripped of advanced settings and functions, the Nextbase 320XR is a snap to set up. You'll use adhesive mounts to place the front and rear cameras, the former of which uses Nextbase's Click&Go Pro mount.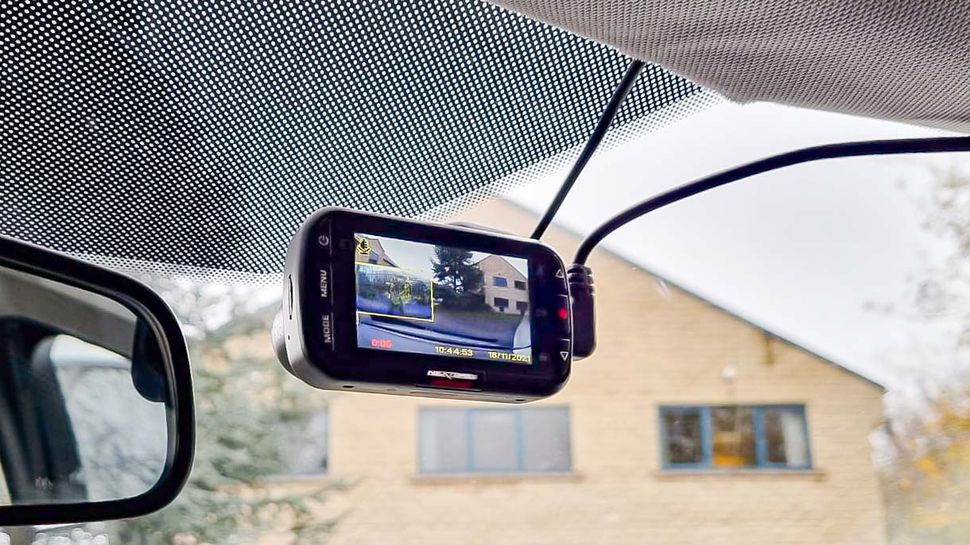 Although this provides strong magnetic support for the device, users can remove the camera with one hand and hassle-free. When attached, the unit satisfactorily snaps onto the bracket. Plus, thanks to the 320XR's internal battery, you can also configure device settings without needing to connect to a power supply.
You get a cable to connect the 320's rear camera, which should be long enough for most. It is attached via another magnetic mount, with the rear camera body magnetized enough that you can freely adjust the lens angle with a twist or a pull. However, it makes it easier to move the camera out of position.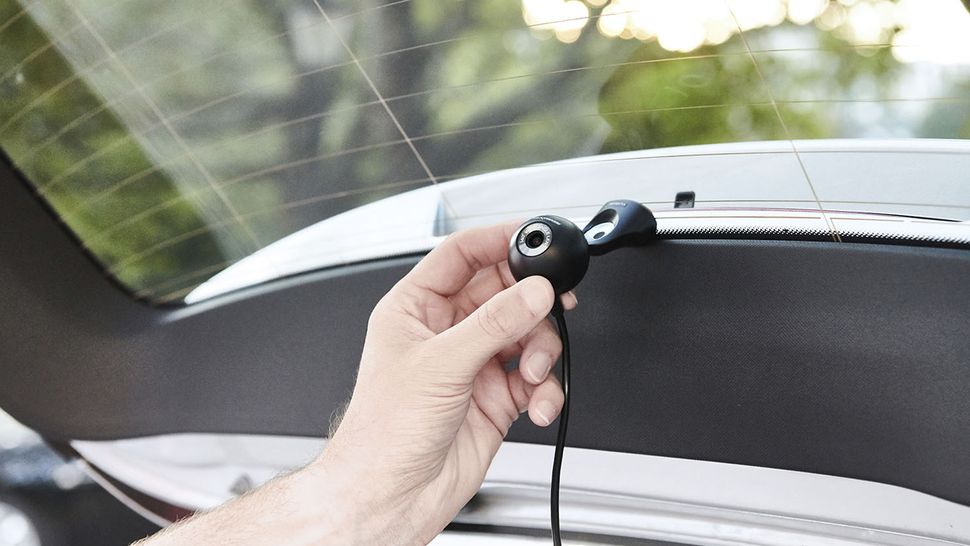 It should also be mentioned that one should not skimp on the memory card. As this is a dual camera system, Nextbase recommends using nothing less than a Class 3 microSD card for optimal performance.
Nextbase 320XR dash cam review: Video and audio quality
The Nextbase 320 XR offers good video quality, but unfortunately it's not without some very minor issues. Colors are accurate, if saturated, while they generally handle high-contrast scenarios, such as sunlight, quite well.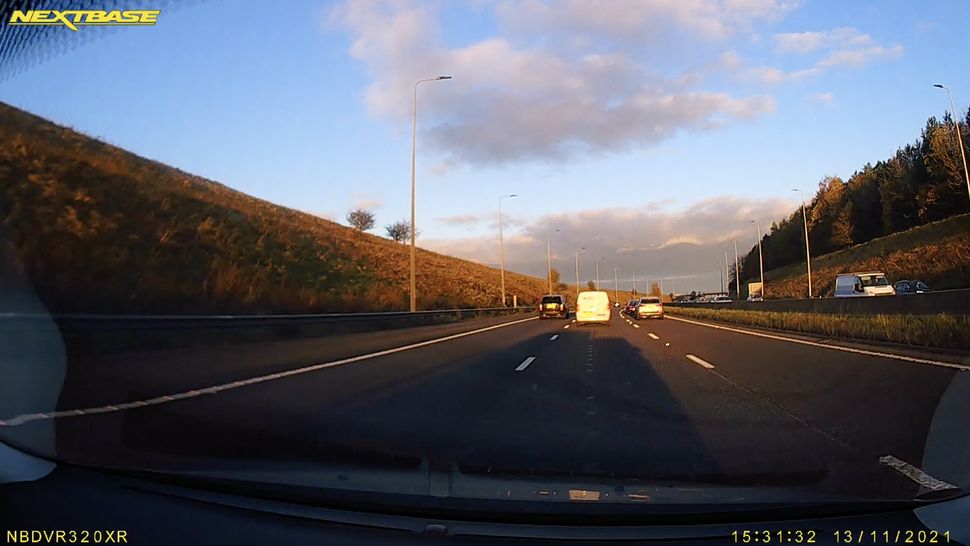 Still, it's slightly off-putting that front camera shots tend to be a shade darker compared to the rear camera, especially in grayer conditions.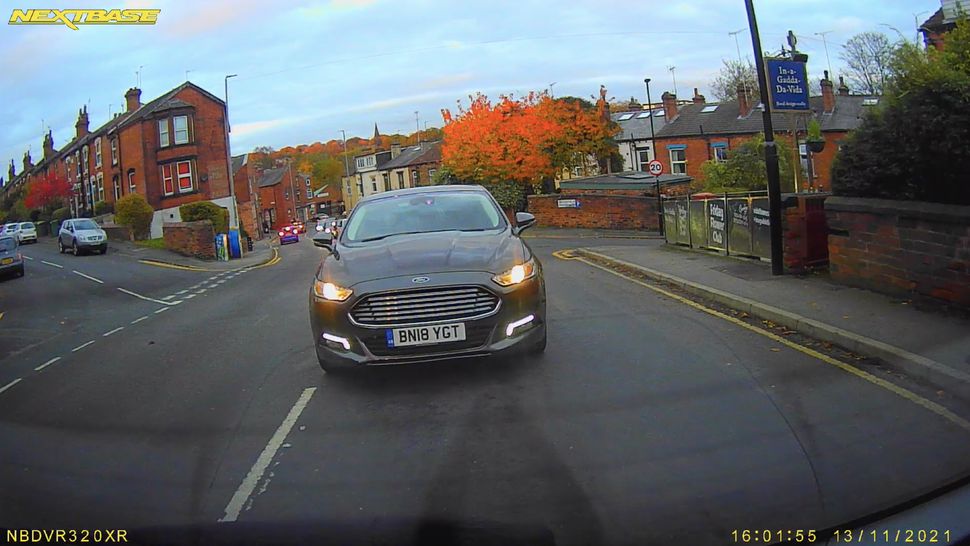 And if we're really picky, there's noticeable blur in the image on playback that often points to a 1080p recording. Even compared to other Full HD dash cam footage, it's an iota less sharp than other class leaders.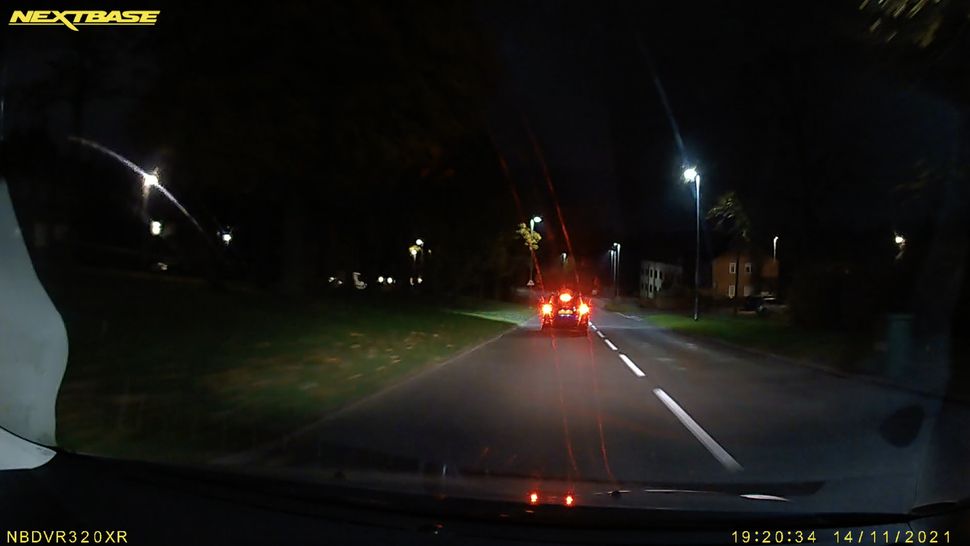 I wish Nextbase had chosen to compensate for this by offering a frame rate of 60 fps, instead of 30, as this makes editing images for clarity on details, such as vehicle labels , a bit trickier. However, while the 320XR doesn't offer pin-sharp detail, it will be fine for what most people need.
The rear camera captures a good portion of the road and offers excellent detail with its wide angle, especially if you're tired of the limitations of 720p rear cameras. The only thing missing is that if there is minimal light, again things get quite grainy.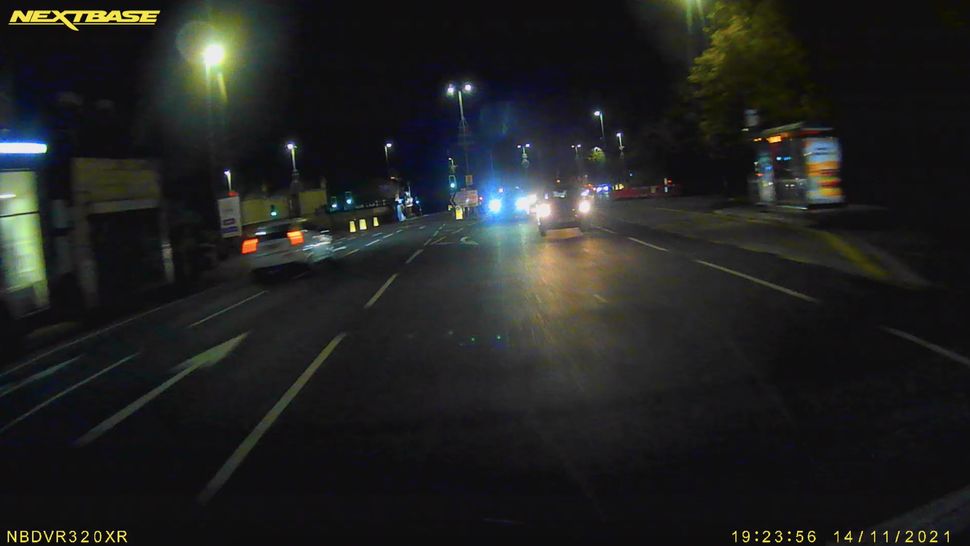 Fortunately, audio isn't an issue, with the microphone picking up voices quite convincingly, even in road noise.
Nextbase 320XR Dash Cam Review: Verdict
Experienced dash cams might mourn the lack of advanced features or 2K recording, but the Nextbase 320XR makes for an excellent no-frills dual-camera solution that undercuts many rivals in its class.
Image quality, while imperfect, is more than capable, and its compact and subtle design makes it adaptable to most vehicle needs. If you're looking for a reliable and affordable dual camera system without the ostentatious trick box, and this one fits the bill perfectly.