The Miofive 4K Dash Cam is a premium car dash cam packed with a range of premium features including a powerful Sony sensor, 64GB of internal storage and 5GHz Wi-Fi for fast transfers to your phone. It also comes with a rear-facing preview screen and a landscape-oriented design that's sleek and understated.
Design-wise, the Miofive 4K dash cam really looks the part, suggesting it has the innards to deliver crisp, clear video from a vantage point near your rear-view mirror. At the same time, the camera's rectangular body is wider than some dash cam designs, so not everyone will see the appeal of this shape as opposed to a squarer, more compact design.
Image 1 of 3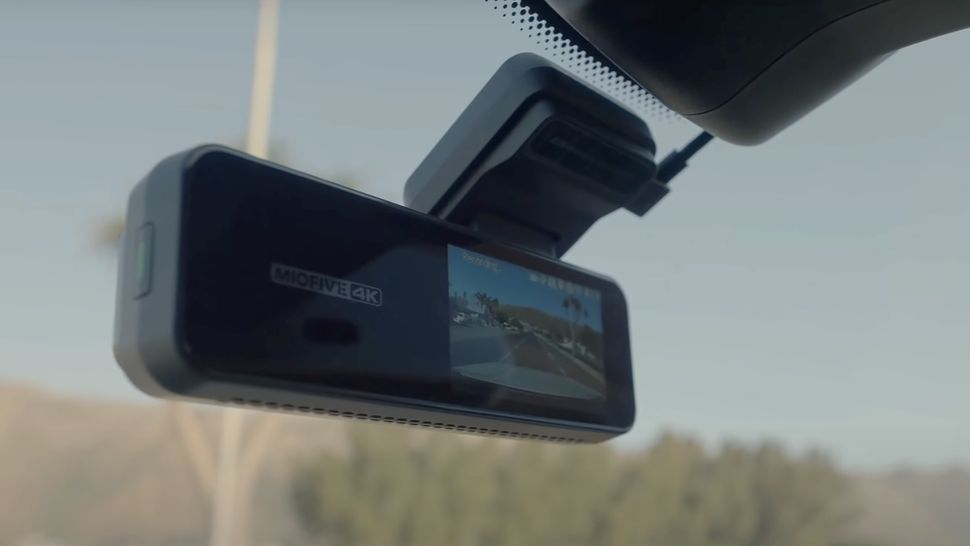 Image 2 of 3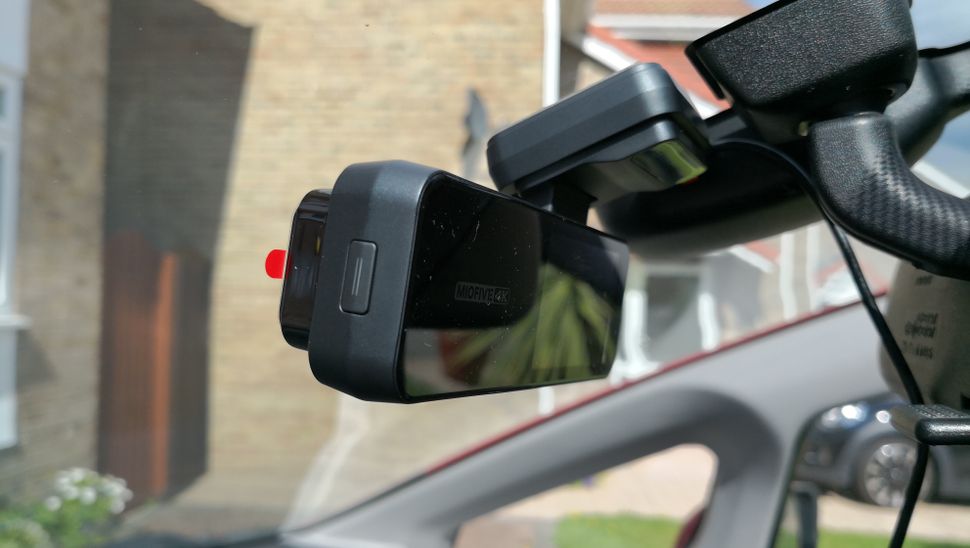 Image 3 of 3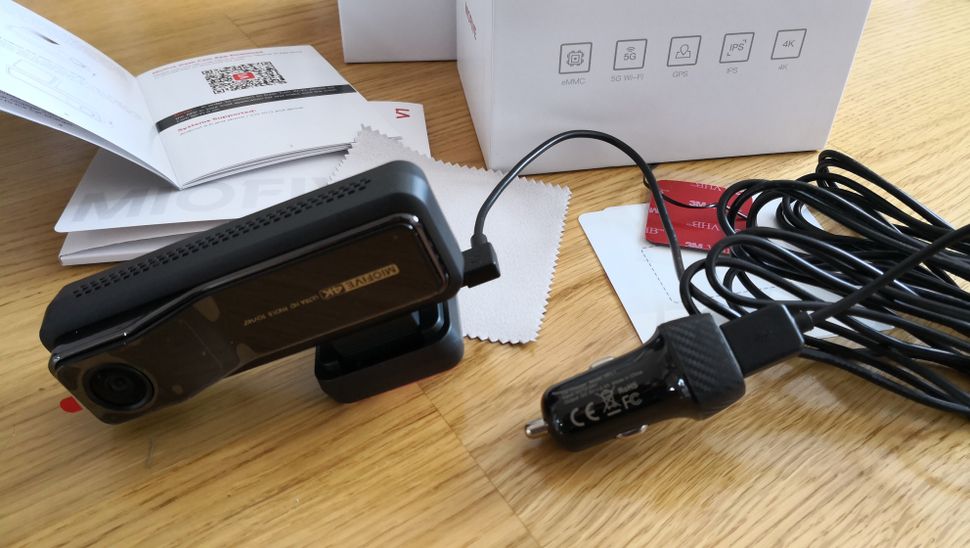 Of course, the reason for this width is to allow Miofive to integrate many technologies, as well as the construction of the lens and a small preview screen on the back of the device. The space was certainly not wasted.
The camera and screen assembly is then attached to a power module, which also sports the 3M adhesive pad that allows you to attach it to the windshield. There's no suction stuff here, which may or may not suit your tastes. Helpfully, there's a spare adhesive pad included, just in case you make a pig's ear out of the installation, plus a handy square of cloth, presumably for wiping down the lens and screen elements.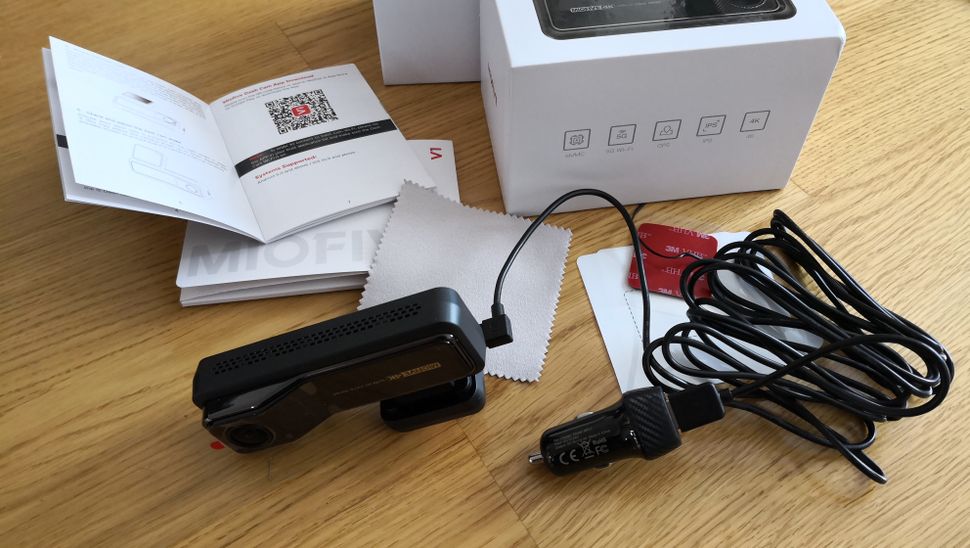 Meanwhile, also inside the box is a long cable, as well as a connectable USB plug, which goes into the cigarette lighter socket. You attach the two together via USB, much like most other models. Unfortunately, there's no extra USB port to power your phone as seen on something like the Nexar Pro dash cam, for example.
Once the camera is in place, there's a handy little plastic tool you can use to push the cable inside the trim areas, if you're aiming for a low-profile finish. The user manual is small but clear and concise, telling you everything you need to know without hassle or hassle.
The manual also contains a QR code that provides quick and easy access to the additional app, from the Apple App Store or Google Play. We opted for the Android option and it was easy to install, while the features that improve the use of the camera are all quite impressive. In fact, recording and setup was as easy as any other dash cam we tested.
Image 1 of 3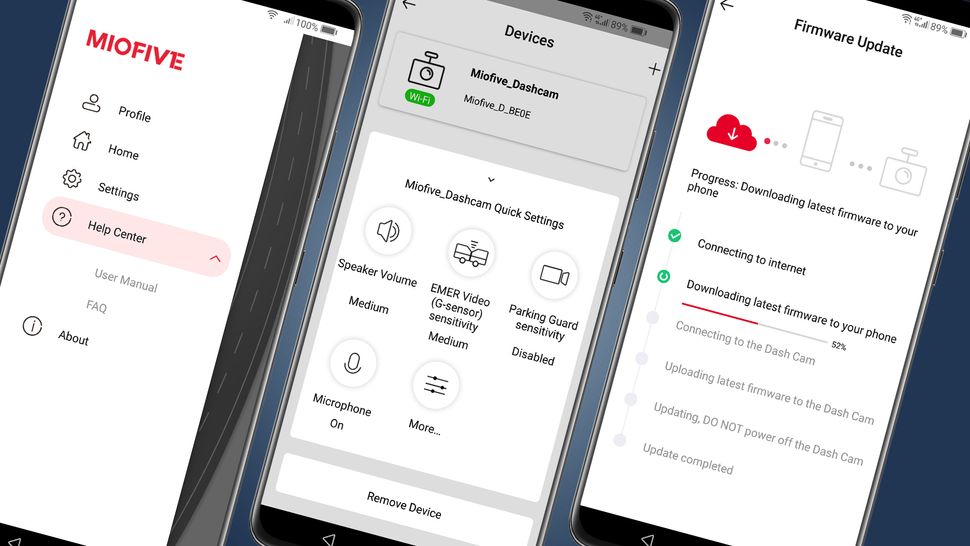 Image 2 of 3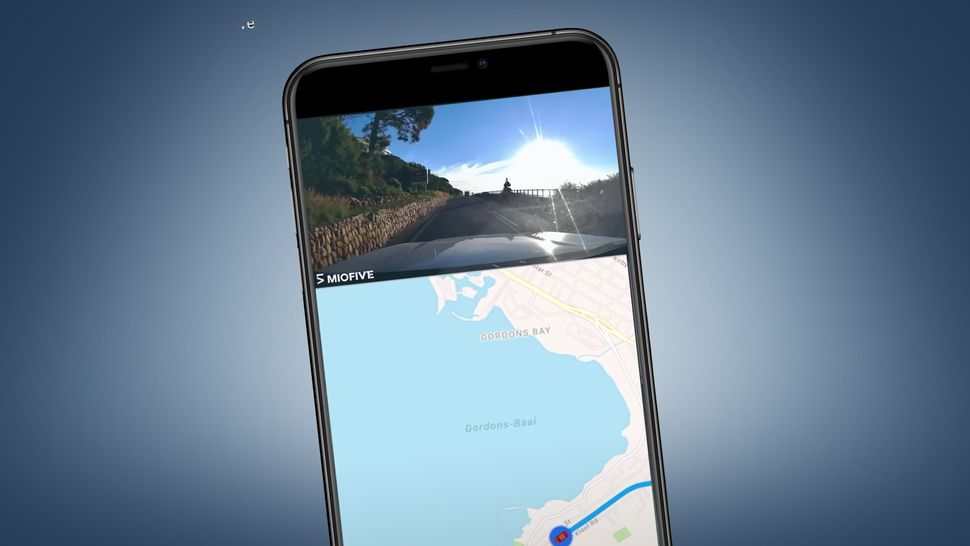 Image 3 of 3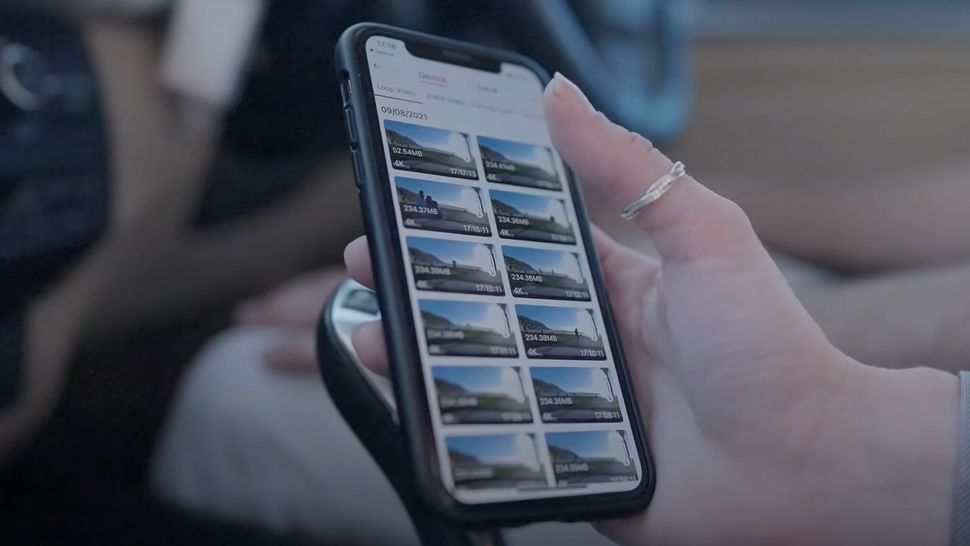 With the Miofive 4K dash cam in situ, we powered it via a button on the side of the unit, which has an LED status indicator near it. The body also includes a speaker, cooling vents and a microphone. Other control options can be accessed from the back of the screen and include an Album/Back button, a Set/Next button as well as an Emergency Video/Confirm button, although you won't see them until The device is not powered.
Like all dash cams, there are a few manipulations with the calibration to ensure a good reliable view of the road through the lens. However, the camera supports you through a calibration tool which can be found in Settings and then selecting "AI and camera calibration".
Image 1 of 3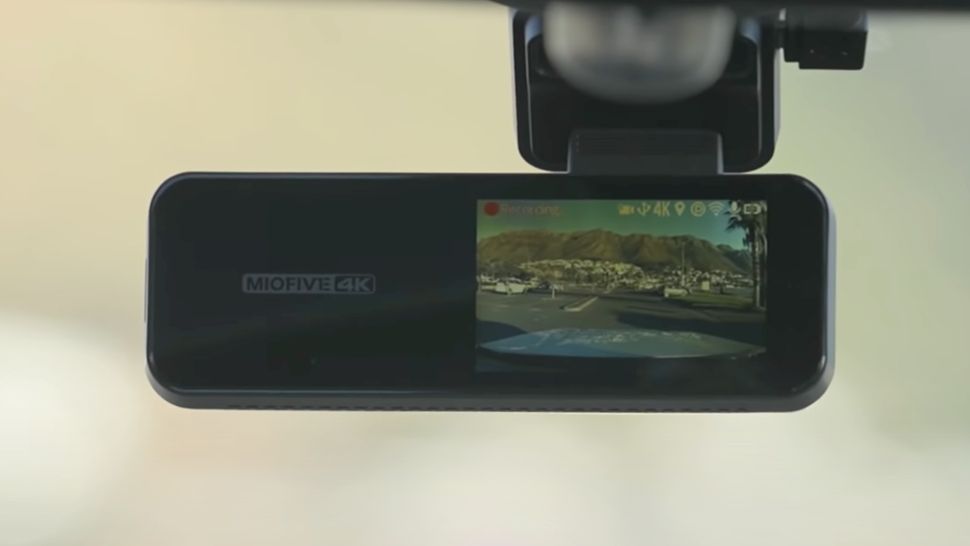 Image 2 of 3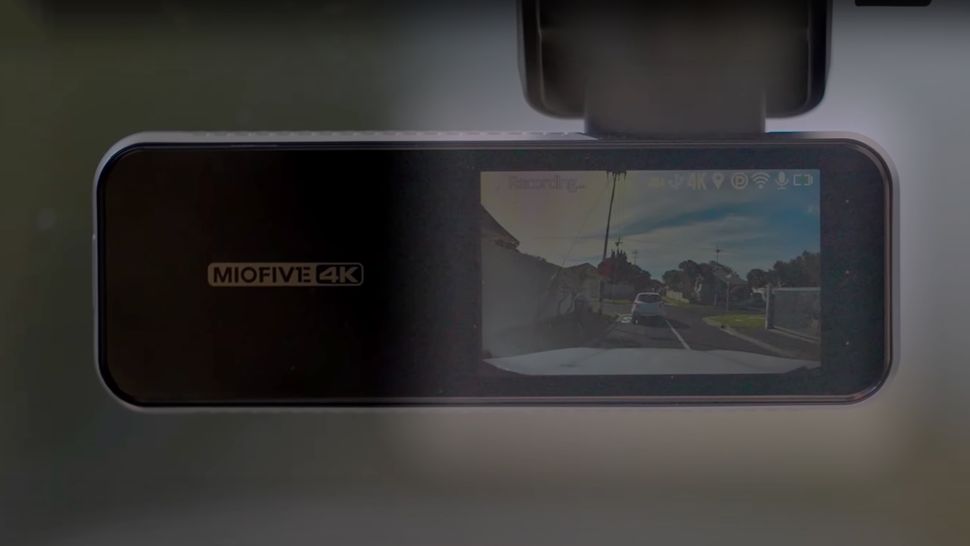 Image 3 of 3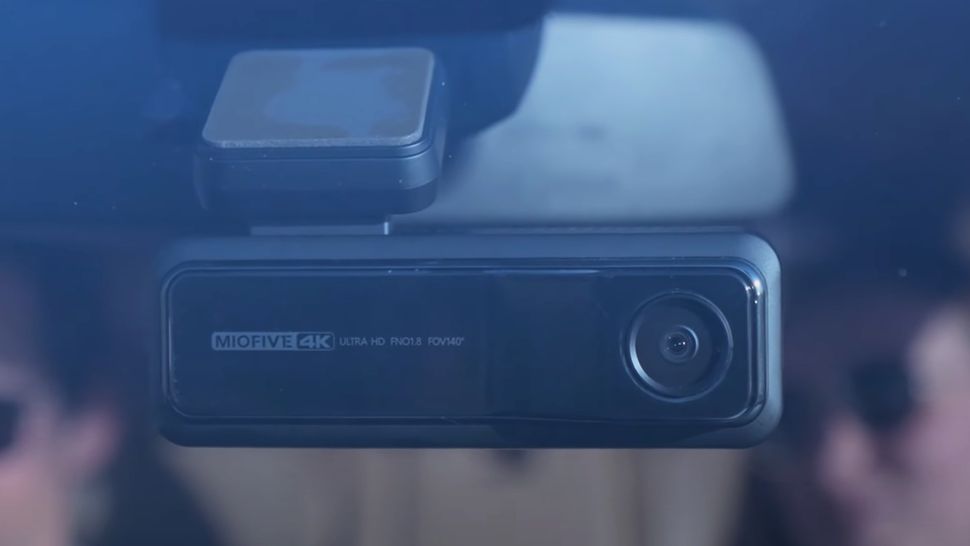 Meanwhile, logging into the app involves checking the status of the indicator – you're looking for a slow green flash. Your phone and the dash cam should also be nearby – within two meters, ideally. From there, just launch Wi-Fi and then the app.
Miofive suggests that you sign up and create an account to access additional features. After connecting to Wi-Fi, using a default password, the app should indicate that your connection is complete.
The manual describes the different flashes that will occur if, for example, the camera is offline or the battery is low. A "travel diary" records all the details of your trip, using the power of GPS, and this data can be stored for posterity if you create a Miofive account.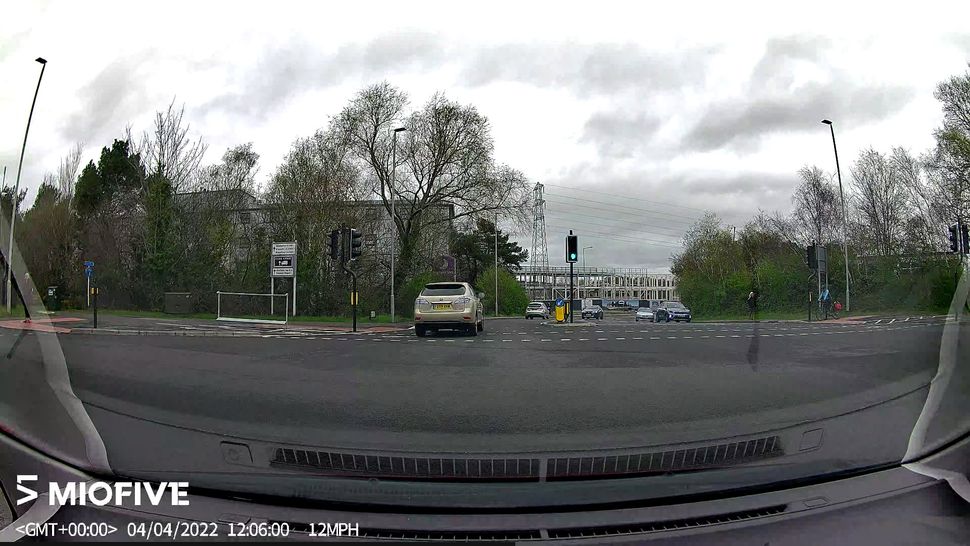 In addition to the everyday recording capability, which renders very good quality 4K/30p footage displaying date, time and speed information, you also get a "Parking" mode. This uses a built-in G-Sensor to record all bumps in a 16 second and 60 second video. It's a neat inclusion.
If you opt for a hardware install (which isn't included), there's also a handy 'Time Lapse' feature that lets you rewind 24 hours of content after the ignition has been turned off. Cutting longer clips into bite-sized pieces is also easily done within the app itself.
You also get spoken warnings, such as when the Miofive 4K thinks you've turned a corner too sharply, although that quickly gets annoying. Many features can be changed within the app, which records your footage and provides a wide range of information, such as your speed and trip. The Miofive 4K Dash Cam is therefore a very complete set of dash cams, which works as well as it looks and fully deserves its place in our guide to the best dash cams you can find. can buy.
Should I buy the Miofive 4K Dash Cam?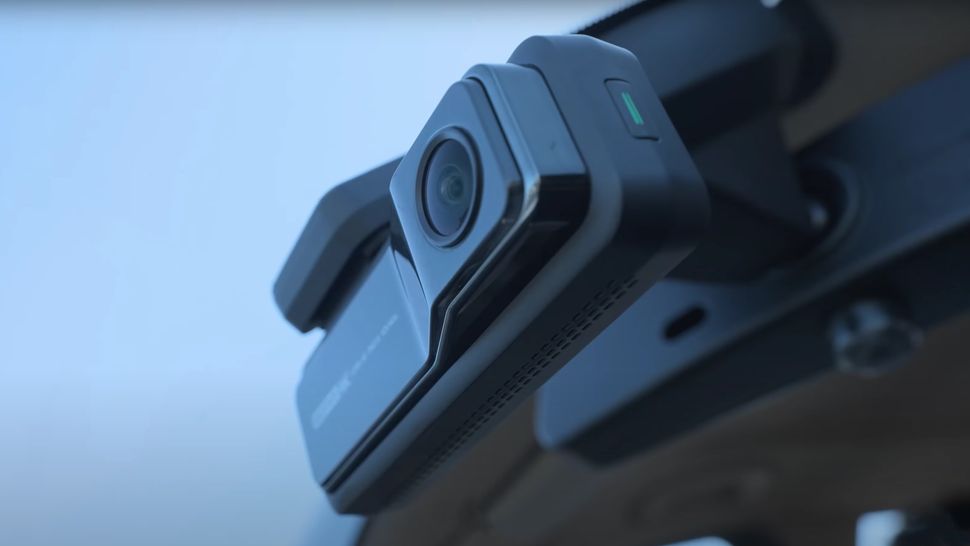 Buy it if…
Don't buy it if…