OIt was only very recently that the queen made her big screen breakthrough. Like British veterans of the Shakespearian scene who suddenly find themselves in a massive film franchise late in life, the monarch found herself knocking it out of the park with a starring role at the 2012 London Olympics, opposite 007 by Daniel Craig. And Craig looked almost paralyzed by his co-star prestige, walking stiffly down the hallway of the palace beside him and with the corgis, with an odd, pursed-lipped expression, perhaps not knowing how. — or if — pointing out his own awareness of the comic madness underlying this unprecedented event.
With her Olympic walk, the Queen had surprised, delighted and even slightly shocked a part of her public, who perhaps feared that she would be embarrassed or belittled if everything went wrong. They didn't have to worry. She navigated through it. And on the platinum jubilee in February, when she played herself opposite another icon of the British cinema franchise, Paddington Bear, she was even more relaxed, happily taking the marmalade sandwich out of her purse and happily tapping the beat of Queen's We Will Rock You on her. tea cup.
But those cheeky cameos came at the very end of her long life, when showbiz's idea of ​​brazen lèse-majesté had pretty much been scrapped and the Queen was allowed to be, and perhaps meant to be, no longer a good sport. Alongside this was a veritable parade of actors playing the Queen on Netflix's The Crown, with Claire Foy, Olivia Colman and Imelda Staunton playing the late monarch at different ages.
It's sustained, intimate impersonations that would have been unthinkable until very recently and still partly explain the BBC's reluctance to produce the show – it wasn't just a matter of budget. But before that, there weren't too many major HM dramatizations, not compared to a legend like, say, Winston Churchill, who has been portrayed countless times on screens big and small.
That said, the Queen has always been a figure of cinema in that she always shook hands with beaming stars at Royal Command performances throughout her epic reign. There's hardly a Hollywood film star who hasn't starred with her in the queue at Odeon Leicester Square, a stage that's been constantly remade with new supporting actors over the years, a genre of silent light comedy in which the Queen says something harmless to the star who laughs rapturously at a line that was obviously slightly mischievous and flirtatious. what was that? The Queen's performance remained sphinx and zeligesque for decades.
But the monarch's absence from the movies had a social as well as a dramatic dimension: in some ways, her ubiquity somehow preempted the novelty needed for any real-life biopic, no matter how reverent. She was on local newscasts all year round, cutting ribbons and meeting beaming dignitaries, and on national television every year for the Christmas show, whose unearthly formality was increasingly adored as the Queen became the nation's grandmother. This excessive familiarity, combined with residual deference, meant that a film was hardly guaranteed to turn out well.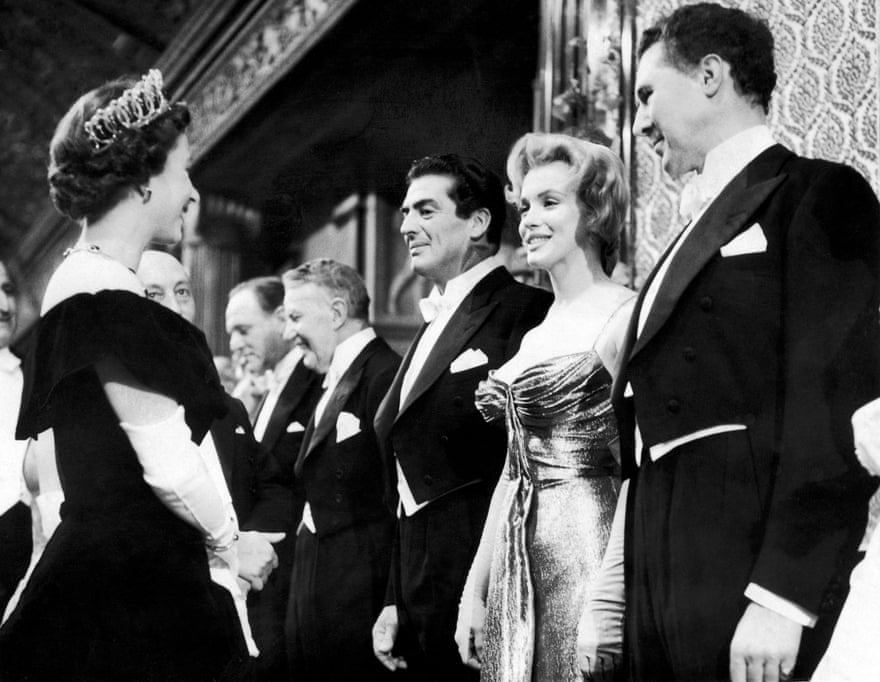 Plus, movie producers were probably baffled by the Queen's mysterious and essential inactivity. She was still at the center of the revolving circle of national and international events. The queen did nothing – her subjects did the dramatic heroism. All of this contributed to the long-standing taboo or convention that playing the queen was in bad taste, even sacrilege to our quasi-unwritten constitution.
But above all, the Queen didn't need to be shown in a film – she was already in a film! The monarch was already the star of this giant, spooky 24/7 phantasmagoria of her own remarkable situation. So many people have dreamed of the Queen and so many people report that meeting the Queen was very dreamlike. It was certainly very dreamlike for me, when I met her at a Bafta event in 2013.
Like everyone else, I reported back to Windsor Castle that night cringing with self-conscious excitement (how annoyed the Queen must have been with this kind of semi-satirical delirium in people she met). I had received strict instructions: you never talk to her before she talks to you; and it's "Your Majesty" the first time, "Madame" next, to rhyme with "Pam" (don't get upset and call her "Pam").
I ended up in a group with the Queen that included Minnie Driver, who handled the situation brilliantly, and a Warner Brothers executive, who hadn't gotten the memo about not starting conversations. "What's your favorite horror movie, Your Majesty?" " he said. A short silence fell. The Queen asked me sharply, her eyes piercing mine, "What's the name of that horror movie that starts with a G?" Various courtiers and officials looked at me eagerly, looking like giant playing cards from Alice's Adventures in Wonderland. The silence continued. The room was melting. I couldn't think of a single word that started with a G. Finally, I said, "Is that the Grinch, Your Majesty?" "Yes!" said the beaming queen. "The Grinch!"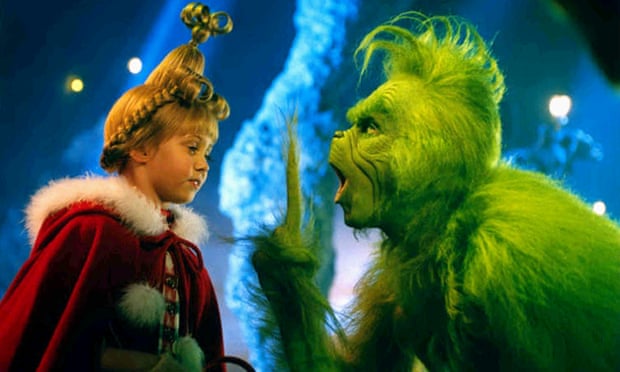 The Queen has appeared in documentaries, of course, like 1953's A Queen Is Crowned, written by Christopher Fry and audibly narrated by Laurence Olivier – a film that pretty much established the pattern for live TV coverage of all events subsequently royal. And she herself lit the 1969 BBC documentary Royal Family, which showed her in a remarkably intimate way for the time, but which the Royals themselves seemed to have doubts about, as it was not repeated, eventually surfacing on YouTube.
But the first truly substantial fictional feature dramatization came in 2006, with Stephen Frears' The Queen, written by Peter Morgan (who went on to write The Crown). Tellingly, the film was about the queen being challenged to step into the modern world of mass media after Diana's death and explain herself. Helen Mirren's portrayal was a treat, obviously trying to do HM everything her supporters privately hoped she would be: wise, witty, patient, vivacious and lightly martyred – but uncomplainingly – by everything the hard work she does. She was taller and younger than the current queen, and less chic, with the word "off" becoming "orf" only once.
Like Prunella Scales in Alan Bennett's 1991 TV play A Question Of Attribution, the actor playing the Queen has to make her a clever and funny critique of the modern world as it unfolds before her, but not too funny. , not too conspicuous. . Was that really the queen? Who knows?
Samantha Bond played the Queen in the larky 2018 TV movie The Queen and I, based on Sue Townsend's novel about the monarch dethroned by a Republican government. As amusing as Townsend's fantasy is, there may be some kind of imaginative dereliction of duty to simply put the queen in an extremely bizarre counterfactual situation: it looks like panto Spitting Image, not cinema. The challenge is to engage in real life.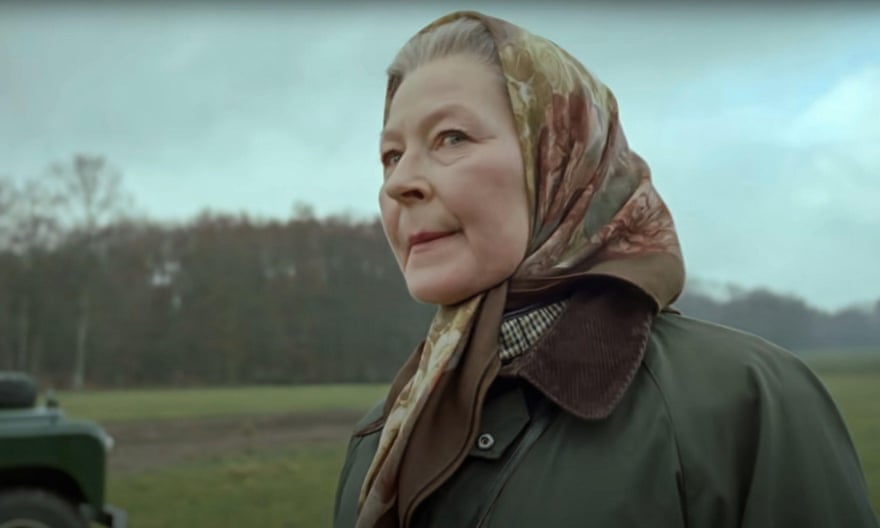 When Stella Gonet subtly played her in Pablo Larraín's 2021 film Spencer, starring Kristen Stewart as the deeply unhappy Diana, spending her last Christmas at Sandringham before her marriage finally fell apart, she was in a situation interesting. The queen she played had to be somehow at the center of the whole situation and yet also peripheral – anyway, she is almost invisible. The star of this drama is of course Diana, whom the film puts in all sorts of surreal and hallucinatory situations in which there is understandably no place for the stuffy old queen. (When this story was dramatized in The Crown, Colman's Queen had a much more direct role.)
Somehow, the filmmakers might have felt more emboldened to tackle the Queen in her pre-Queen youth. Canadian actress Sarah Gadon gave an excellent performance as Princess Elizabeth in A Royal Night Out in 2015, an entertaining fantasy about what she and Princess Margaret might have been up to on VE Night 1945 when they were allowed out of the palace to mingle incognito with the revelers.
I wrote a novel about this escapade in 2013, called Night of Triumph, which tackled the same fundamental difficulty. How do you put the Queen in an almost romantic situation? Imagining the cute encounter with Prince Philip would seem sassy – that constitutional tug again – but imagining a thrill with someone else would be ungrateful and a creative faux pas. So I imagined Princess Elizabeth as a mature innocent exploited by a seedy, mischievous gangster. The film, meanwhile, gave Princess Elizabeth a very sweet platonic encounter.
A Royal Night Out is a fiery and appealing tale of the Queen as a young woman – though, like all other films, it was hampered by this constitutional and existential difficulty. The queen was never free to do exactly what she wanted to do. She didn't have the freedom to be a protagonist – though the VE Night adventure was arguably the closest she's ever had.
The real queen is an enigma the movies have never fully addressed: perhaps in years to come she will inspire more irreverent, groundbreaking and secular performance, like Cate Blanchett's portrayal of Elizabeth I or Fern in Nomadland by Frances McDormand. A movie about the Queen could be a more experimental, low-budget, non-Netflix account of the years of her widowhood, or her wartime experiences, or her relationship with her mother, or (most painful of all) her relationship with her favorite son, Andrew.
Elizabeth II is an enigma that cinema has not yet solved. Her big screen moment hasn't arrived yet.